LASER MAZE
Laser maze is a modern attraction that is gaining popularity all over the world. Usually it is a dark room filled with a network of laser beams. The task of the participant is to pass at a time through a laser maze, without touching a single beam.
In house production
Vandal resistance
Simply service
Installation Worldwide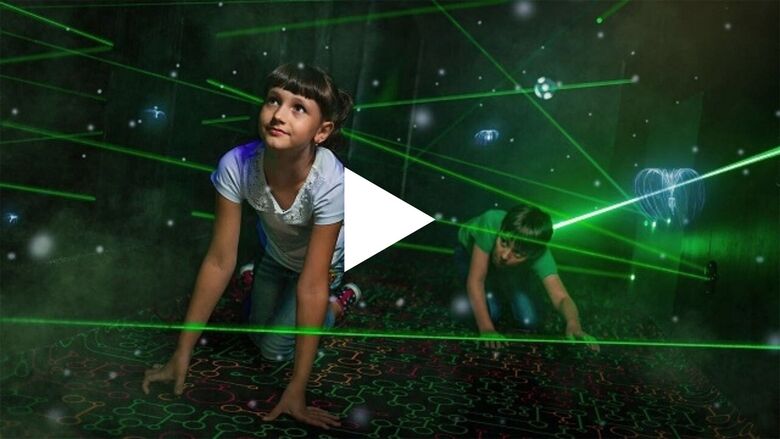 Everybody saw in such movies as "Mission Impossible", "Ocean's 12" or computer games how characters make their way through an intricate network of movement lasers to get to the protected object. With the new attraction «Laser Maze» everyone can feel like one of those characters in a reality!
Our company is the first and only in the world implemented moving laser beams, which gives the player the opportunity to immerse themselves in the most deeply realistic atmosphere of the attraction.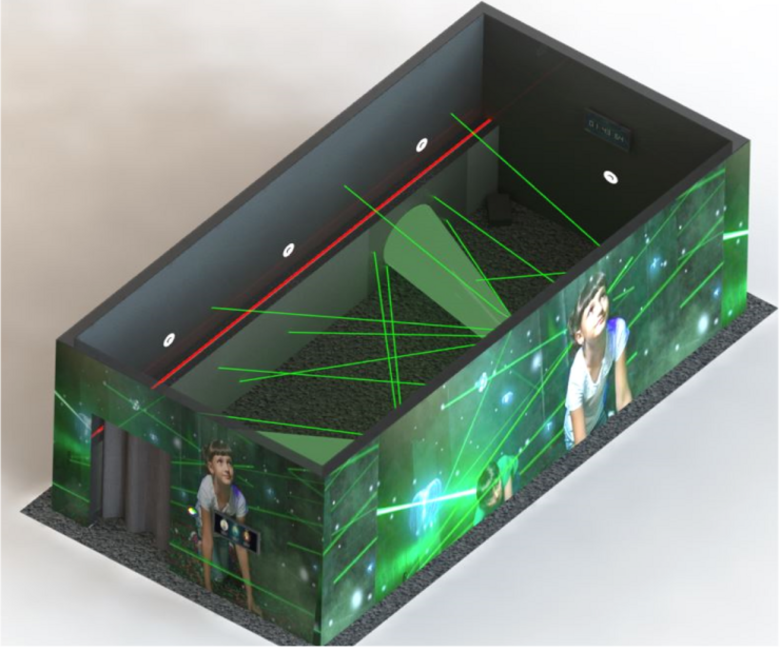 This complex has no analogues in the domestic and foreign market, moreover, it appeared not long ago, so you have a great opportunity to open easily a successful business in the absence of competitors.
The equipment of laser maze from MECHANISMUS company easily places in the entertainment center or as a mobile version for an exciting support children's parties, birthdays and just collective recreation. Different variants of complete sets of equipment allows to customize a ride that is necessary specially for you. Laser maze with moving lasers from MECHANISMUS is a ready business!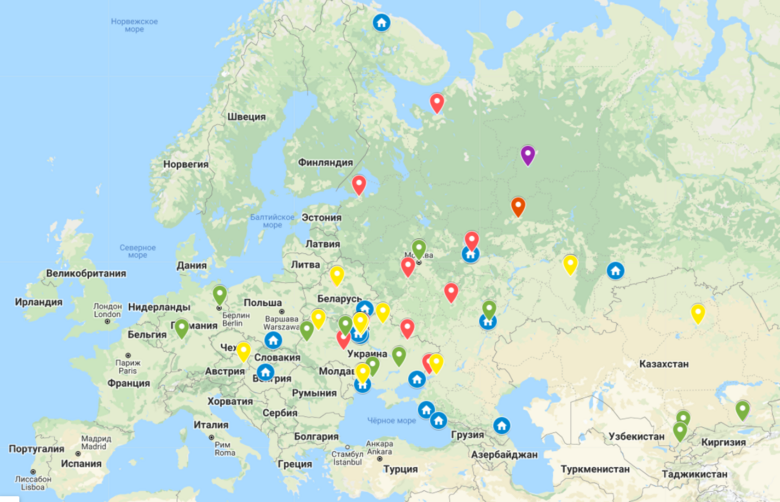 Our projects on the world map:
More than 100 successfully completed projects around the world
More than 20 international projects (USA, Poland, Germany, Hungary, Israel, Austria, Russia, Belarus, Kazakhstan, Uzbekistan, Dagestan)
More than 50 entertainment objects
More than 20 projects in the field of robotics
TECHNICAL SPECIFICATIONS:
Dimensions W, H, D .............. minimum 12 sq.m (optional)
Prefabricated structure ...........available
Body material ...................... metal, PVC, wood, plastic
Sound accompaniment............10 W
Power demand...................... 3 kW.
Weight ................................ 100 kg.
REQUIREMENTS FOR THE PREMISES:
The dimensions of the room or island are 400 x 500 cm
A flat floor all the way around
Power supply 3 kW
It is also possible to design constructions for individual sizes and customer requirements.
DELIVERY:
Delivery to the regions is carried out using transport companies Pick-up is carried out from our warehouse.
INSTALLATION METHODS:
1. "Turnkey". (10-15%) of the cost of equipment
It is carried out by our qualified installation team (3 persons). Transfer (air/railway) and installation are calculated individually.
2. Self-assembly.
The customer is provided with detailed photos and video instructions.
3. Installation supervision
The expert provided by the company manages the team invited by the Customer (3 persons). Transfer (air/railway) and installation are calculated individually.