DESIGN AND PRODUCTION OF TECHNOLOGICAL EQUIPMENT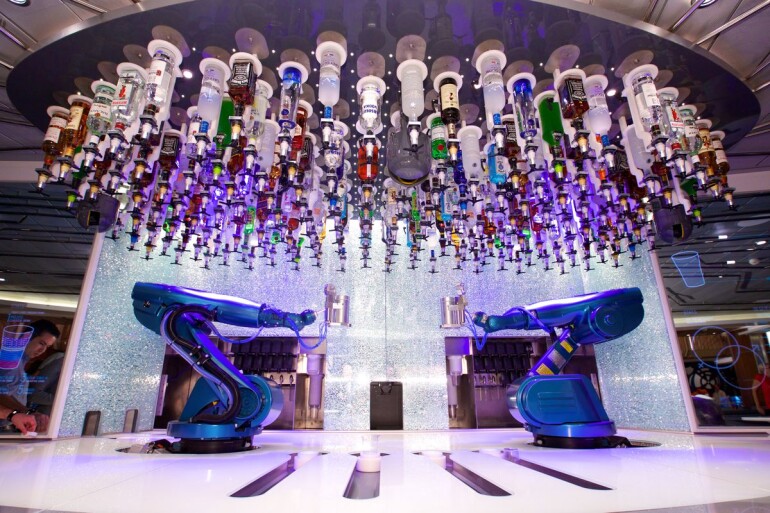 Our task is to help you automate and speed up any process, achieve a high degree of repeatability and quality.
According to your requirements, we can design and produce a restaurant in which such processes are automated: dishes and drinks preparation, delivering the finished product to visitors.
We specialize in automated products using stepper motors, servos, and gear motors. We use pneumatic cylinders and the whole range of pneumatic equipment, as well.
Additionally, we can help you choose ready-made manipulators for your businesses.
Design of logistics, vending equipment, and self-service devices.
Our responsibility is to automate the market for logistics services for the delivery of piece goods.
We will develop vending equipment of any complexity according to your requirements. This may be an apparatus for dispensing goods or a robot manipulator for preparing coffee and drinks. We will manufacture any vending apparatus for the sale of piece goods, a mechanical seed machine, and so on.
OUR ADVANTAGES:
In our business, we use cutting edge technologies and the most advanced mechanisms.

We are ready to cooperate in all areas of industry, the production of food and commercial equipment.

All our employees are characterized by a high level of knowledge and professionalism, which guarantees extremely good results of teamwork.
INTERESTED IN?
Just leave us your contact details and we will send you more information.
Thanks